Unique Technology - Text Light-transmitting Plating
---
Recently, there have been requirements for light transmission of text, logos and other parts on electroplated buttons.
At this stage, the requirements can be realized mainly by the following processes:
1. Two-color injection molding electroplating
2. Laser engraving
3. TP-Masking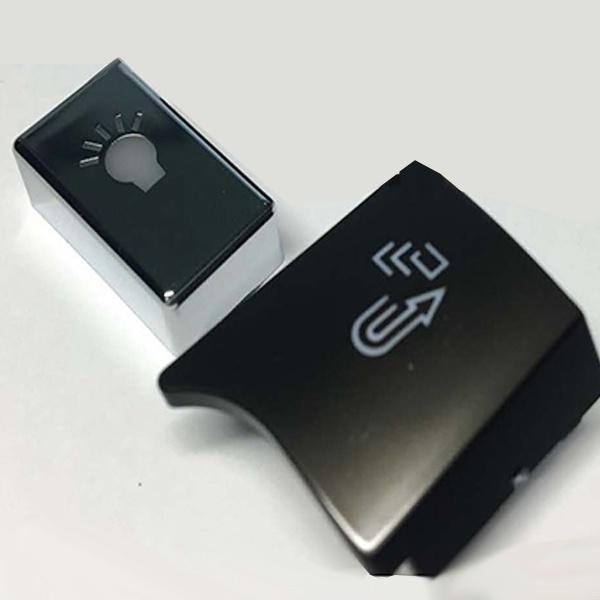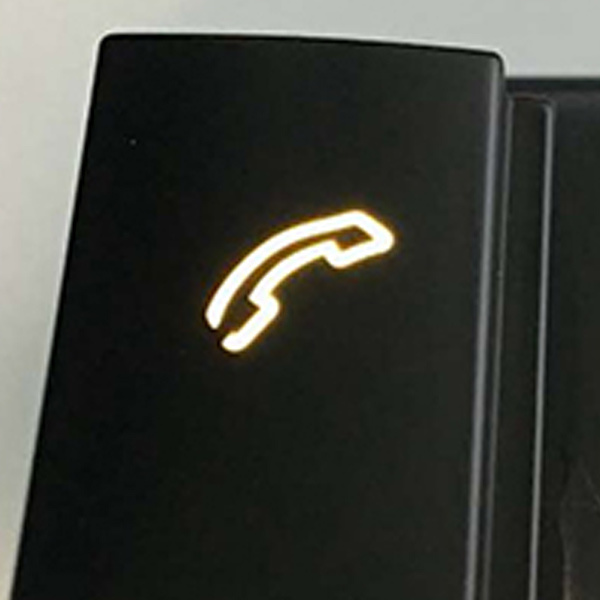 1. Two-color injection molding electroplating process
This is the most common process method, using ABS and PC for injection molding. The non-plating part is made of PC material, and the electroplated part is made of ABS. PC will not be electroplated in the usual electroplating process, so the general process can be realized.
question:
Two-color injection molding has a higher defective rate than ordinary single-color injection molding, and the defective rate in electroplating process is also slightly higher than that of single-color injection molding.
2. Laser engraving process
After the electroplating process, there is no electrolytic process, the product is taken out, laser engraved according to the requirements, and then put back into the remaining electroplating process for production. General plastic parts can correspond, so the degree of freedom in structure and design is relatively high, and the price is also cheap.
Problem: Need to take out during electroplating process,
3.TP-Masking
Our original resist plating process. The special resist solution is printed on the text part, and the resist solution can be automatically removed during the electroplating process without taking it out halfway. Secondly, monochrome injection molding can be used.
question:
The back of the product also needs to resist plating, and the man-hours for resist plating will increase.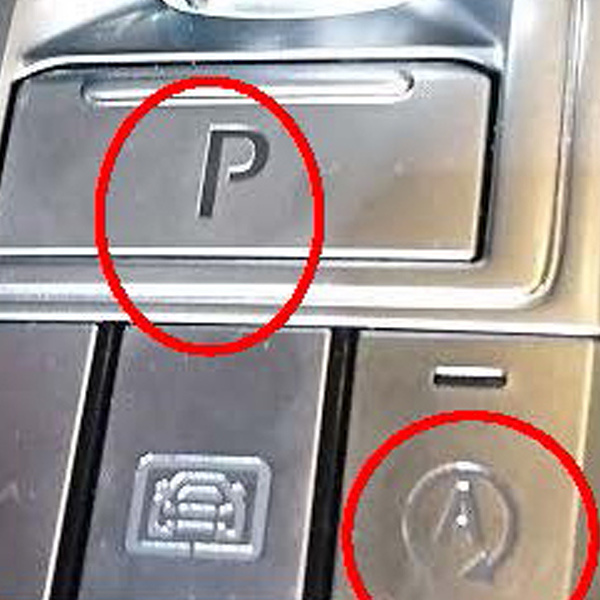 General light-transmitting plating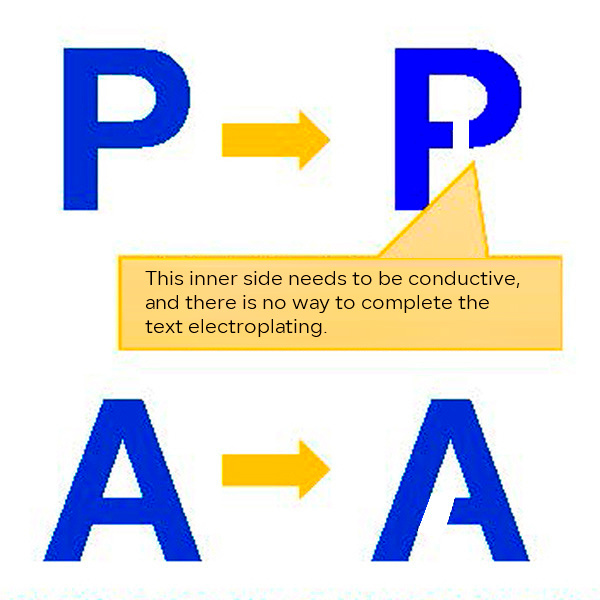 The inner side needs to be conductive, and there is no way to complete the text plating.
Complicated characters such as "Japanese" and "Chinese" cannot be supported
In the usual light-transmitting plating, when the characters and symbols require light-transmitting, the inner parts of the characters cannot conduct electricity and cannot be electroplated. For this reason, only some simple characters or marks can be made for light transmission. Our company's special technology can be electroplated and light-transmitting for complex characters with words next to them and with good adhesion.
In China, which has the world's automobile market, in order to meet the needs of customers, a factory was built in the electroplating industrial base of Yamen Town, Jiangmen City, Guangdong Province, China. Like the Japanese headquarters, the company takes care of the environment as its own responsibility, uses skilled and advanced electroplating technology, implements high-quality and diversified electroplating production, and provides high-quality services to global customers.
---