Patented TP-Masking Technology
---
Originally developed TP masking partial plating technology
Usually electroplating uses insulating paint.
However, it is difficult to remove the insulating paint after electroplating, and it will be shipped with paint residue, or covered by recoating the surface of the insulating paint. However, in this case, this method cannot be used for products that require dimensional accuracy of the material. As a result, a process of removing the insulating coating must be provided after electroplating.
Then this operation will become a very negative process in terms of cost, delivery time and quality. In addition, due to the melting of the insulating paint in the plating solution, it will be poorly formed.
The "TP masking technology" jointly developed by our company and paint manufacturers eliminates the additional process by adding a special removal solution to the plating solution to peel off the insulating paint during plating.
Because it is automatically peeled off in the line, the surface is beautiful. Electroplating products that require strict material accuracy can be handled at low cost and short lead time.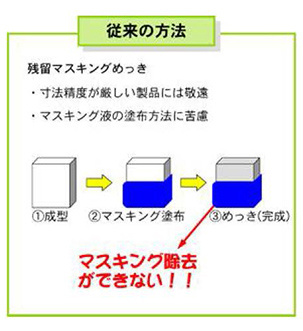 Previous technology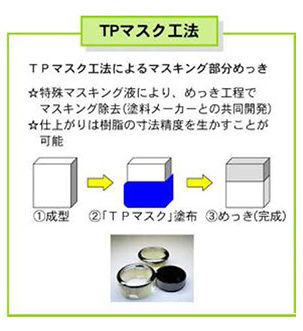 TP masking partial plating technology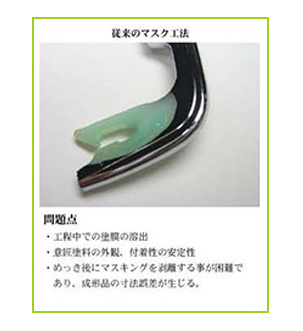 Previous technology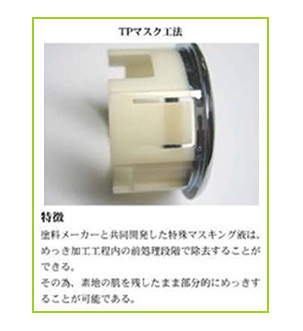 TP masking partial plating technology
Extensively used in Nissan models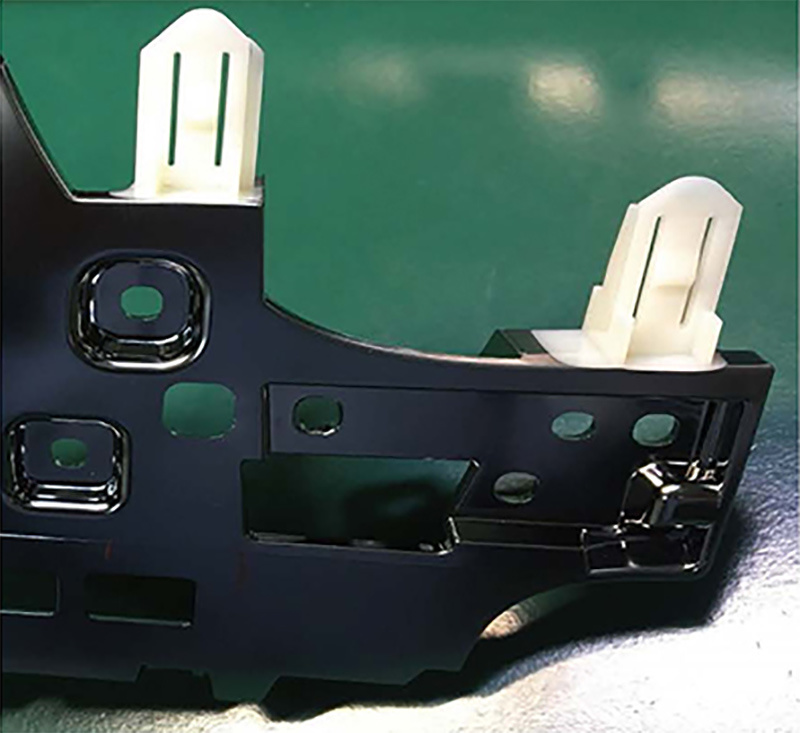 Japan's Toyota and Lexus are used in batches, and in China, they are used in batches on BMW and other models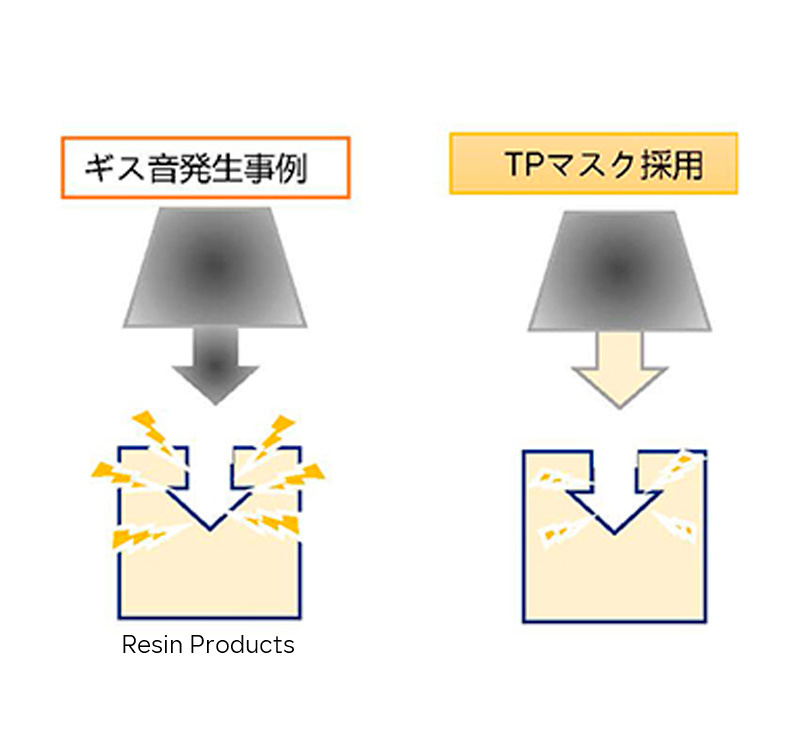 <Problem Solving - Abnormal Noise Prevention> After the electroplated parts are assembled with other resin material parts, there will be creaking noises. The general method of operation is to attach non-woven fabrics to the assembly surface. If TP is used again and again, there is no need to attach non-woven fabrics and the dimensional accuracy of the product can be guaranteed to the greatest extent.
In China, which has the world's automobile market, in order to meet the needs of customers, a factory was built in the electroplating industrial base of Yamen Town, Jiangmen City, Guangdong Province, China. Like the Japanese headquarters, the company takes care of the environment as its own responsibility, uses skilled and advanced electroplating technology, implements high-quality and diversified electroplating production, and provides high-quality services to global customers.
---